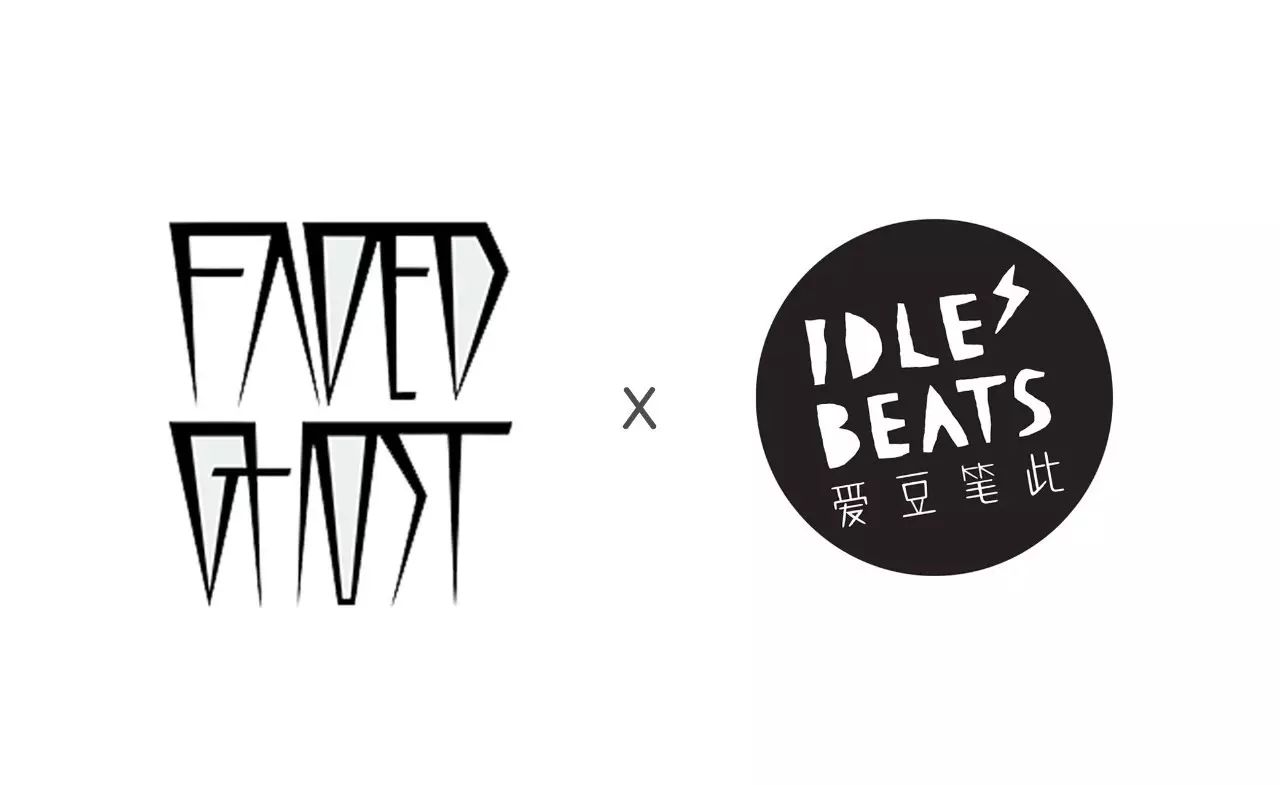 獨立音樂人 Faded Ghsot 與愛豆筆此團隊之間的淵源開始于2012年。多年來雙方在音樂和藝術領域共同合作,從未停止過在項目中探索和創新的嘗試。這一次再度跨界合體,通過記錄、采樣、拼貼和重組的過程,藝術家 Nini Sum 和音樂人 Faded Ghost,使用各自擅長的媒介 - 圖像和聲音,在平行的兩個緯度里合作完成了<MOON MAD>? - 它既是一本藝術出版物 (riso zine) ,也是一張音樂專輯:藝術書為音樂打造了流淌著的超現實場景,音樂讓藝術書環繞著移景換情的聲效。
The origins of Indie musician Faded Ghost and Idlebeats crew's collaborations?began in 2012. Years of working together on music & art collabsorations, IB artist Nini Sum and Faded Ghost never stop exploring and inventing the possibilities of cross-over projects.?This time they dedcied to work together again - using the same method of creation:?recording, sampling, collaging then re-constructing and re-creating, both exploited their expertise in art and music, together created the parallel world of <MOON MAD>. It's a riso zine with its own soundtrack, as well as a music album with surreal visual sceneries and an open story line.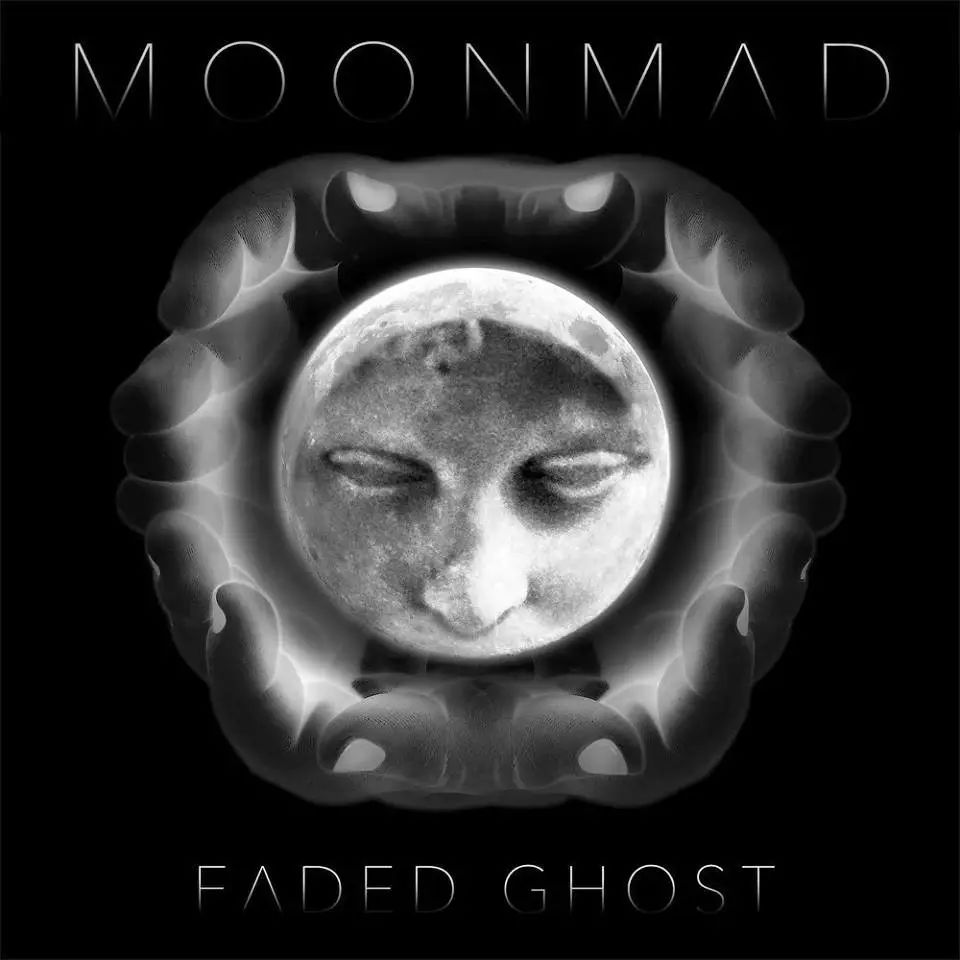 <MOON MAD>專輯封面 | Cover Art:Nini Sum
●<MOON MAD>的精神世界
? ??The Spiritual World of <MOON MAD>
"人類在最初的時候,崇拜太陽也崇拜月亮,他們研究星辰解讀動物和植物,心懷對大自然的好奇和敬畏,認為萬物皆有靈魂。他們相信靈魂之間的對話,這種對話包括與自我的,也包括與宇宙萬物的。他們通過繩結和舞蹈,圖畫和文字,水和火,泥土和空氣,光譜和聲波,磁場和引力,宗教和巫術,殺戮和救贖來解讀這些對話。這回響迄今仍在空氣中震動,一如月相變化引起的潮汐漲落,影響著我們的語言,歷法,藝術和神話,直至四季和溫度,情緒和內在能量的變化。"
"Exploring feelings and experiences of the sun and moon at different latitudes around the globe and the collisions of sound, culture and technology in these regions, <MOON MAD> looks at the power of tidal fluctuations caused by the position of the moon, and the effect this has on language, the calendar, art and mythology, as well as the weather and seasons, and the effect this has on the mood and intrinsic energy of an individual as well as a group."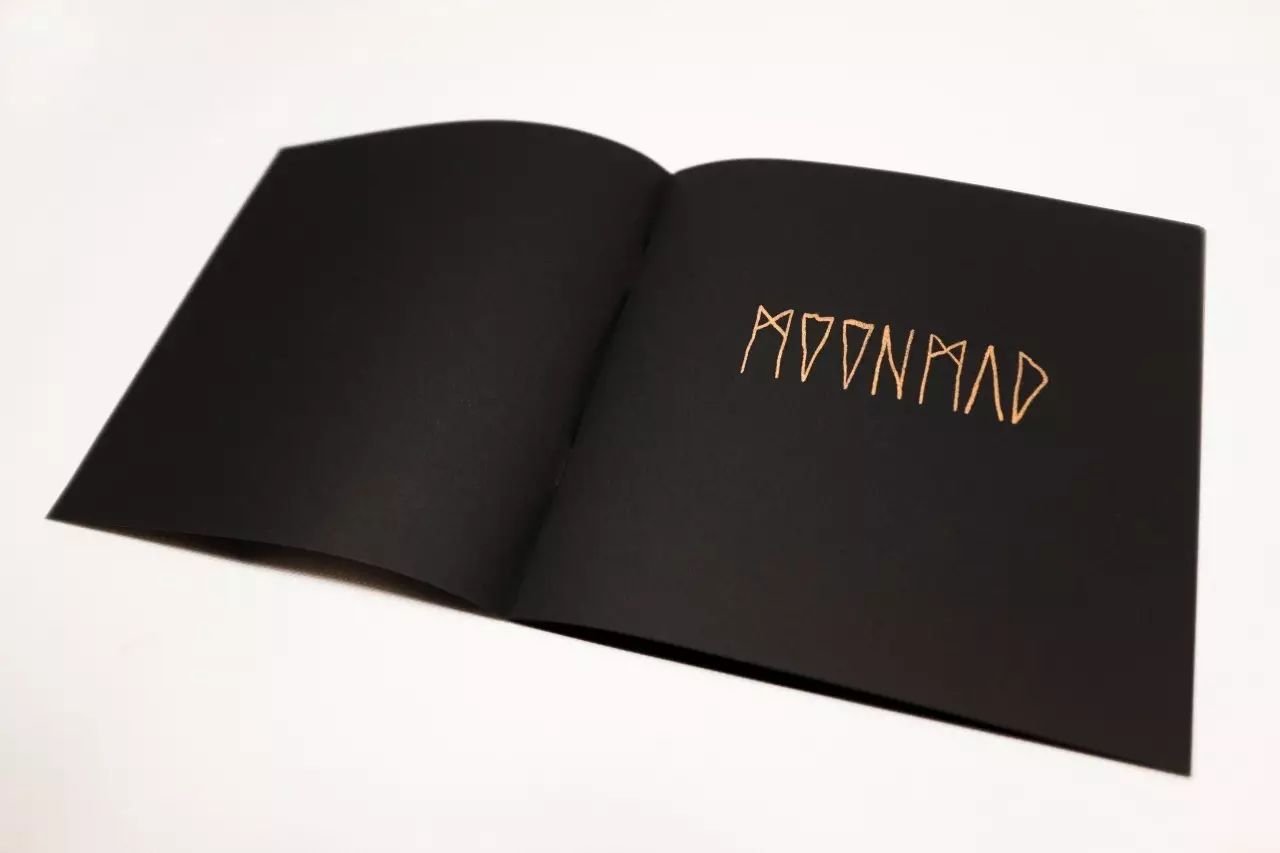 <MOON MAD> Art Zine

●關于藝術作品|About the Artworks?
Nini Sum 以 Faded Ghost 專輯里的11首作品為靈感創作了對應的11幅 artwork,圖像與音樂的采樣在地理和文化上同源 - 宗教祈禱的手勢、人與自然(甚至是超自然)的聯系、跨文化的精神行為是貫穿的線索。 藝術家以數碼拼貼的全新創作手法,創造了一幅幅超現實的黑色美學場景,打造出一個開放、自由、奇幻的內在世界和外在天地。

Taking Faded Ghost's 11 tracks from the album as inspiration, Nini created 11 corresponding artworks. The sampling in both artworks and music come from same regions and cultural backgrounds: The praying hands, the connection between human and nature(& super-nature), the spiritual activities across different cultures are the common threads that run through both music and art creation. The artist took photos and image samplings from the internet and made 12 digital collages(including cover). These surreal imageries, together with music, forms up an open and free fantasy world.?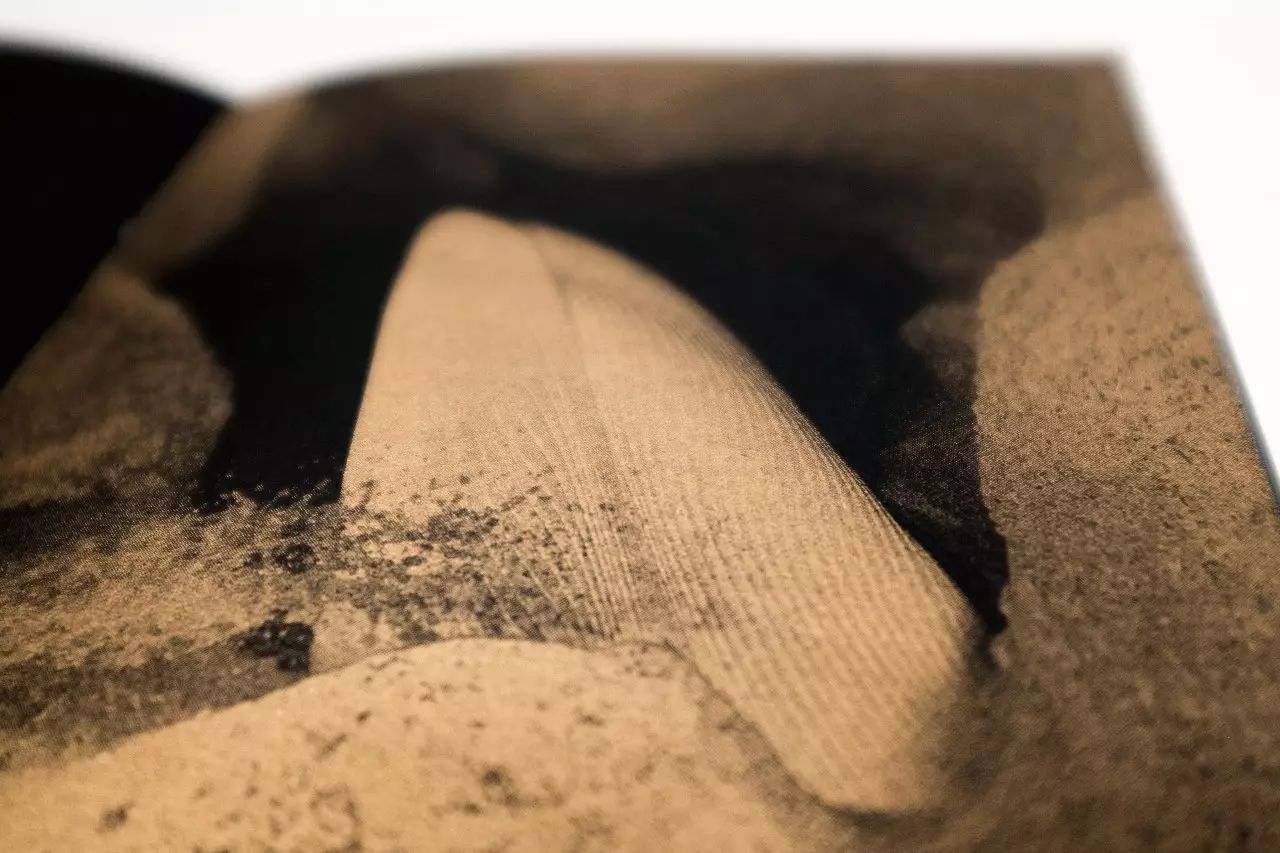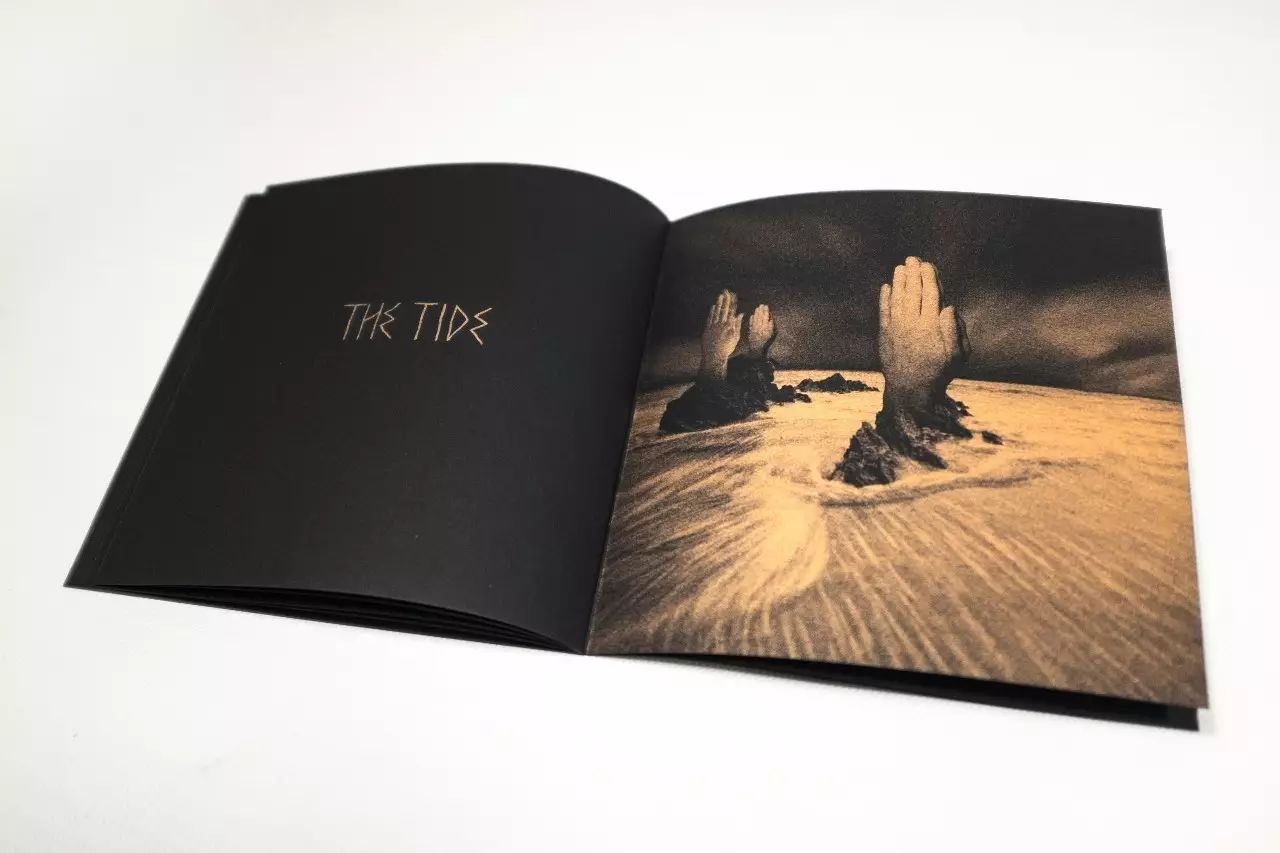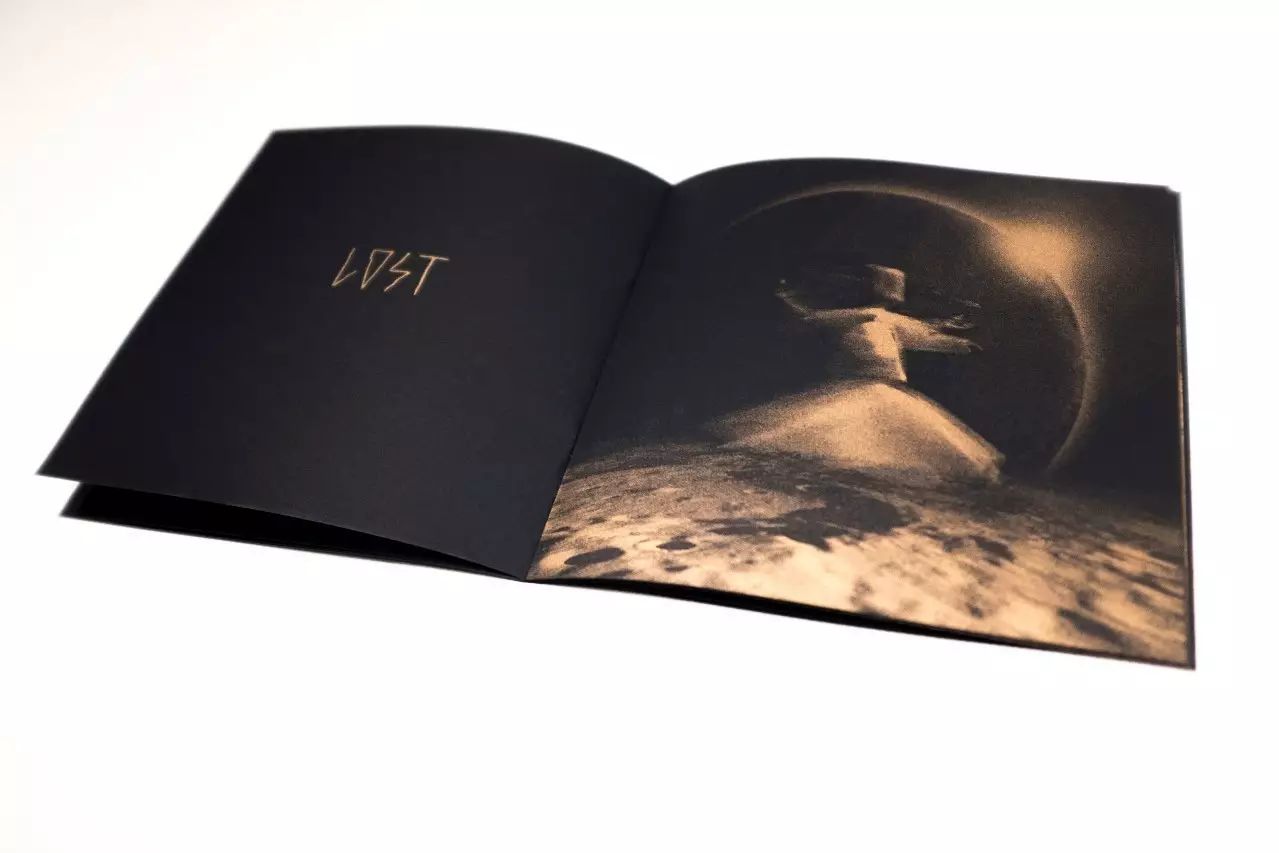 <MOON MAD>細節圖|Details
●特殊的制作工藝
? ??Special Printing Technique?- Risograph
Risograph的中文叫做孔版印刷,是一種和絲網印刷原理類似的單色疊印方式。不同于數碼四色印刷,一色一色套印是Riso的最大特點。由于能夠做特殊色的印刷,是一種很常被平面設計師、插畫家、獨立創作者使用的印刷術。因為Riso印刷機器套色的位置準確度是很大的挑戰,因此也使得每一份印刷成品都不一樣,這也是Riso打破大工業千篇一律的生產模式、令人著迷的特點。
Risograph aka RISO printing is a high-speed, photocopier meets mimeograph printing system. It can duplicate prints from the built in scanning bed, but also has the ability to be used as network printer, which is very appealing to designers and illustrators when producing editions or self-published comics, zines and books. The underlying technology of a Risograph is very similar to that of screen printing. It also creates micro imperfections in printing. Similar to spontaneity or even comparable to how improvisation in jazz can be an unexpected but pleasant result.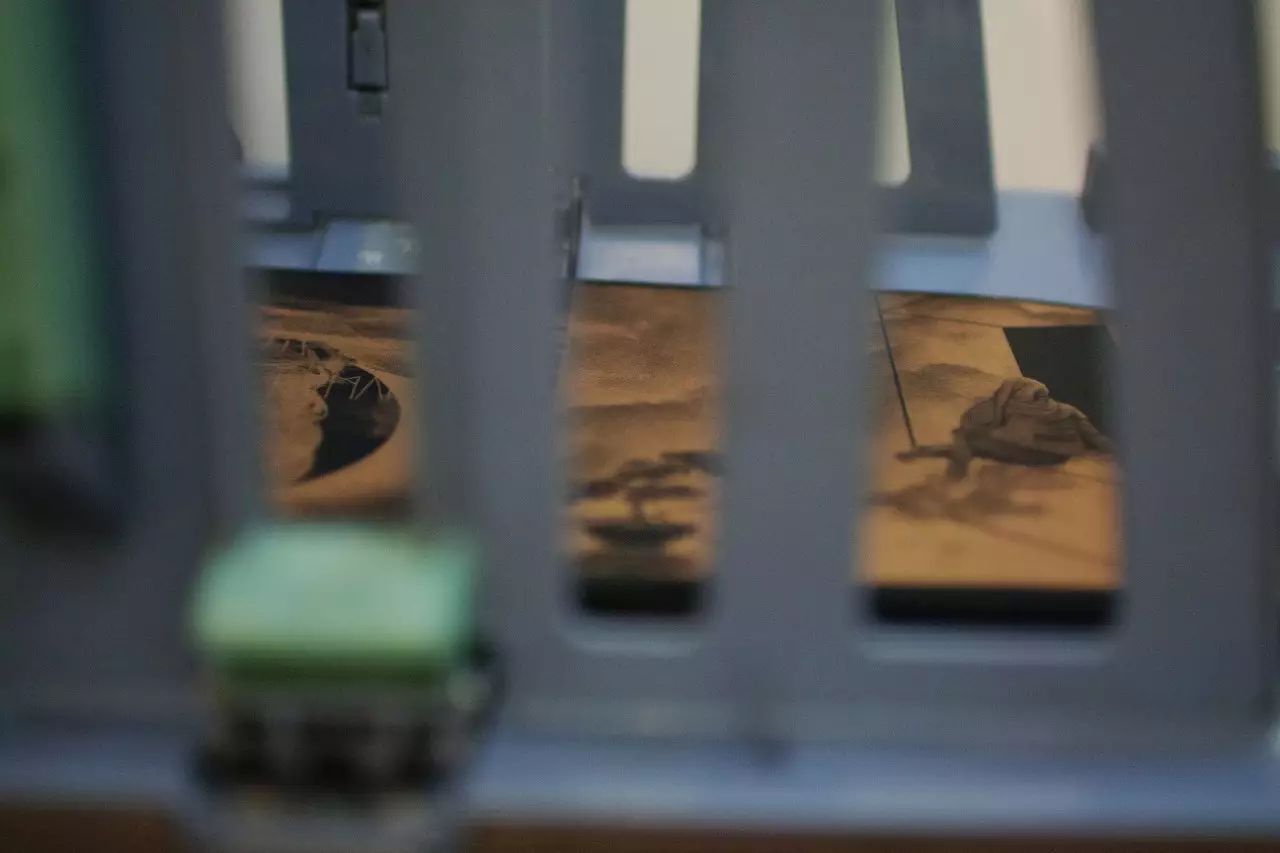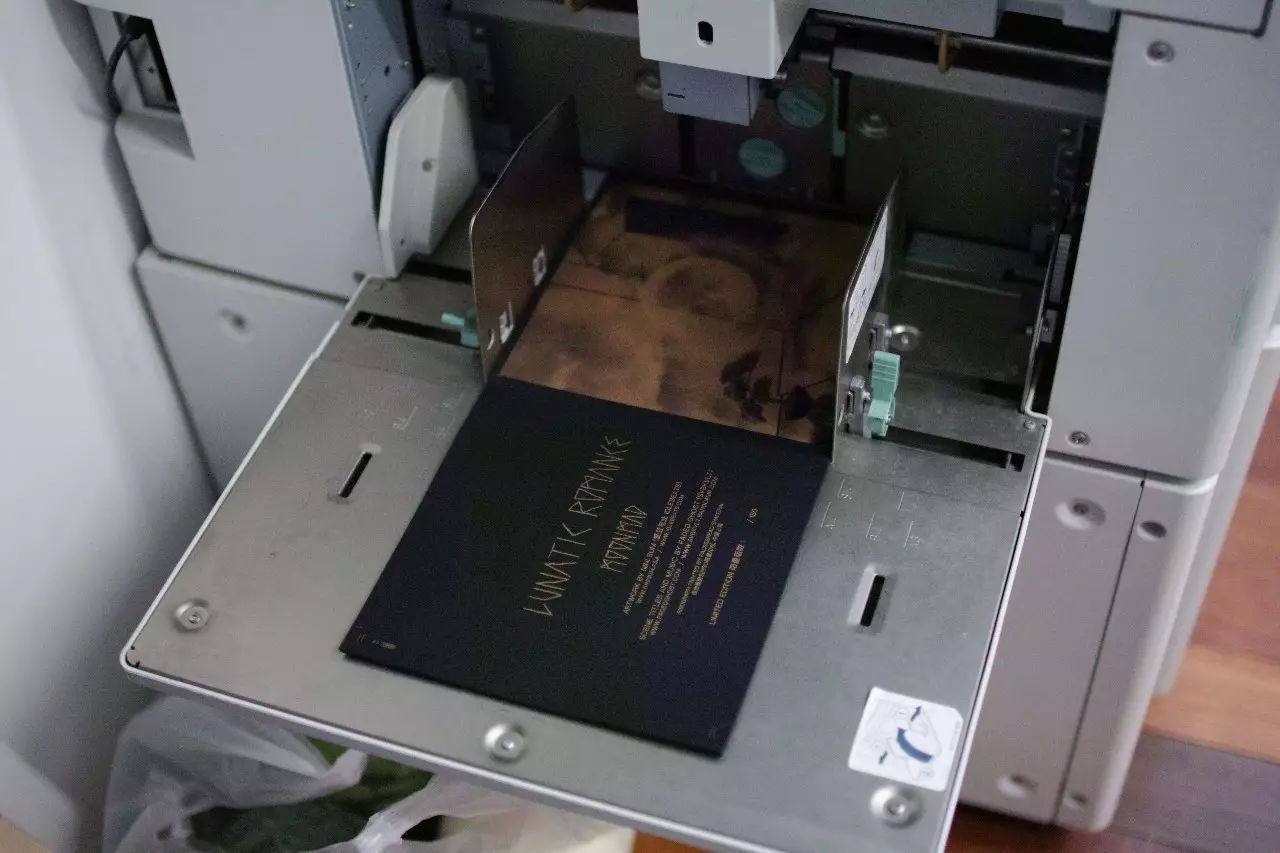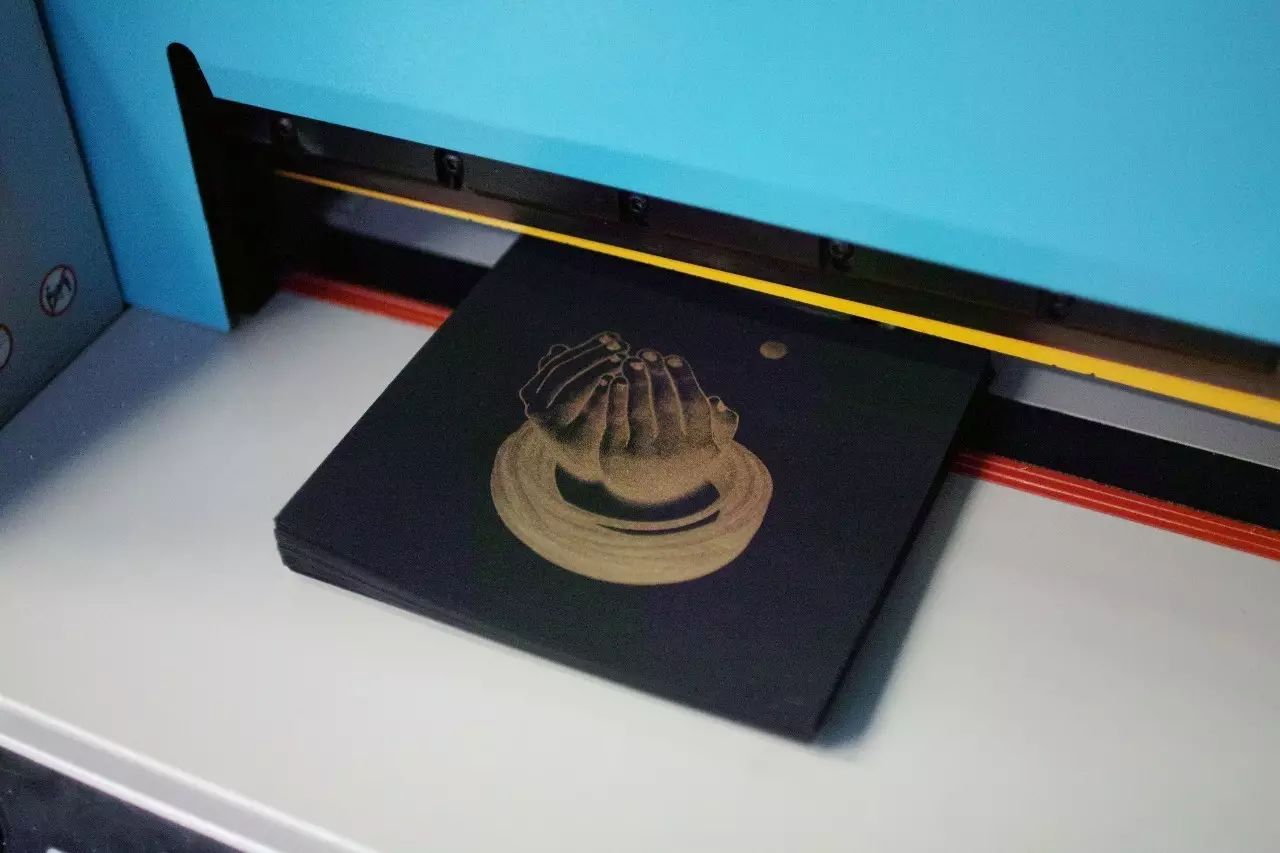 制作過程|Printing Process?
(Photo by?加餐面包Pausebread)
●關于媒介的思考 |?About the Medium?
<MOON MAD>?延續和擴展了音樂的精神世界,畫作的藝術性保證了作為一本出版物其自身的收藏價值。而每本Zine都含有獨一無二的專輯下載碼,這永不過期的鏈接使欣賞音樂脫離了實體播放器的限制。這個項目也是兩名藝術家在多年合作和探索后,對于視覺+音樂跨界發行新媒介的思考及實驗之作。

As an art book, <MOON MAD> zine not only visualized the music but also expanded the dimension of it, as an indie-publication, it's risograph-printed and released in limited edition, which made it an individual art piece and valuable collector's item. Each zine also contains one unique download code to <MOON MAD> digital album, which merges two releases into one, and makes the music listening easy and free.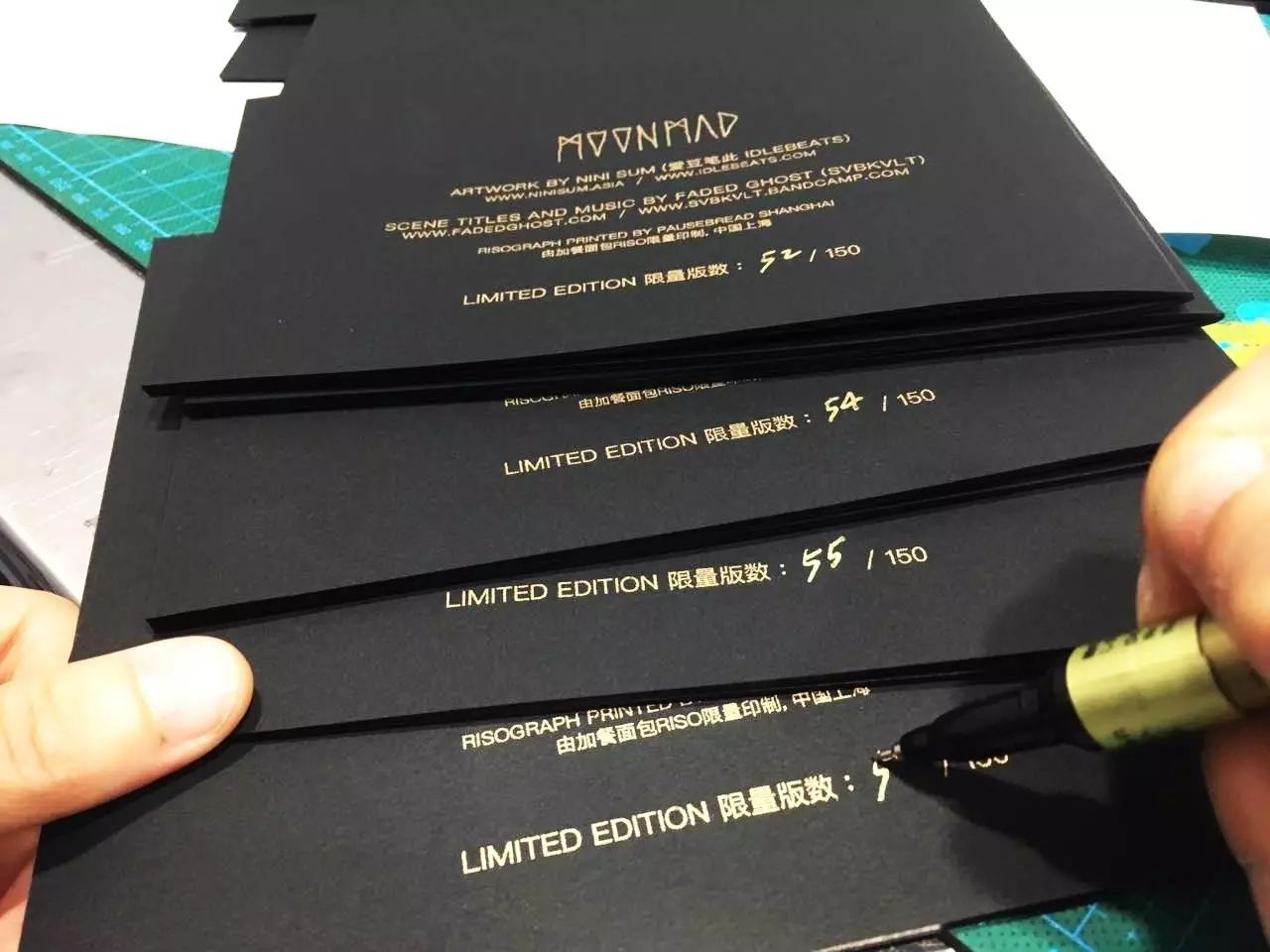 <MOON MAD>獨立音樂 zine 由上海頭牌 Riso 工作室加餐面包(香蕉魚)制作(
www.pausebread.com),采用7寸(18 x 18cm)開本,足量28頁,限量150本。從現在起接受網絡預購,凡在在6月11日前完成預購的朋友,均可享受特價100元的優惠,預售結束之后價格將會調整回120元,成功預購了的朋友即可收到這份非常限量的實體zine,喜歡的朋友趕緊行動起來啦!
<MOON MAD> is produced by the beloved Shanghai riso studio 'Pausebread Press'(www.pausebread.com), 7" format(18 x 18cm) with 28 pages, in an edition of 150. From now on you could pre-order this limited art zine online, anyone who pre-ordered before the 11th June can all enjoy a special discount price of 100rmb. The price will be back to 120rmb after the presell period, that is also when we will starting to send out your orders. So if you like what you see, act quick!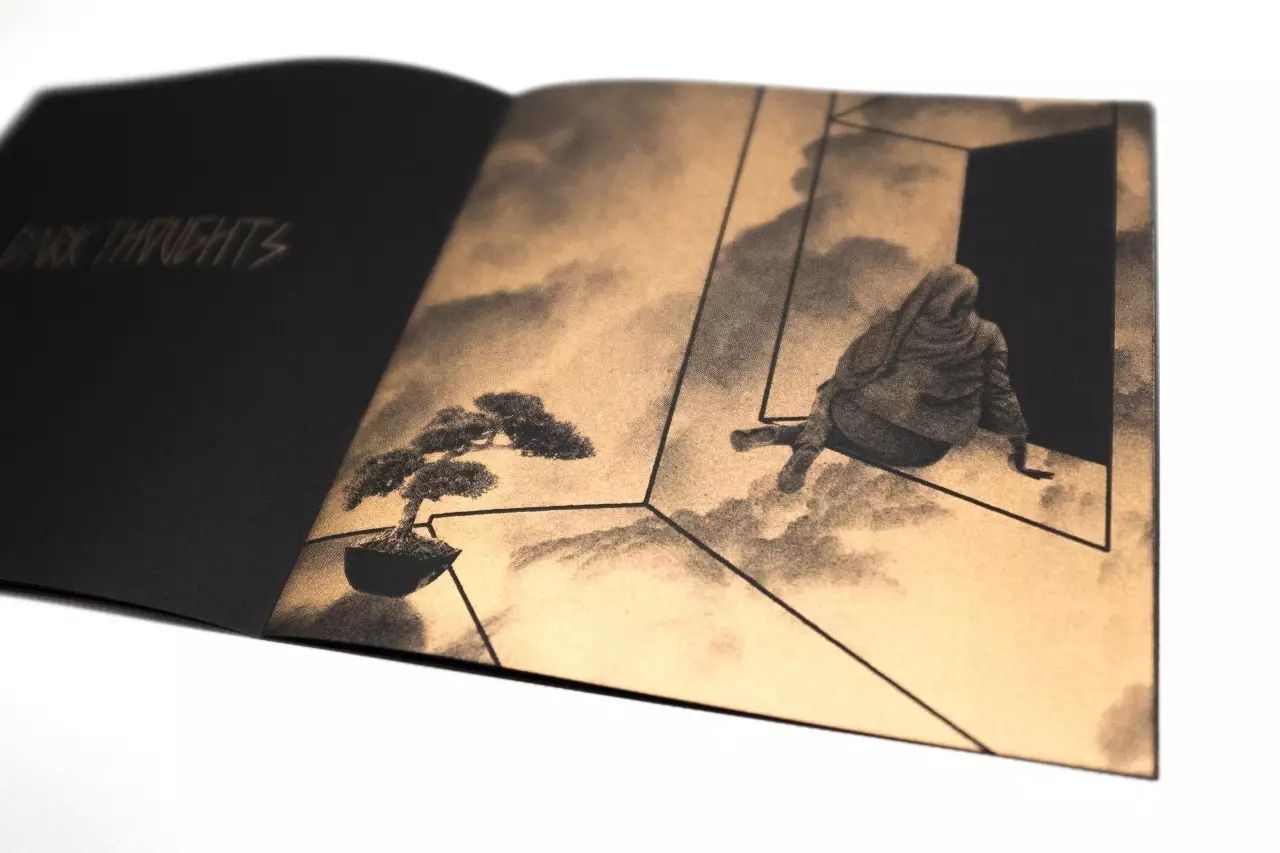 ?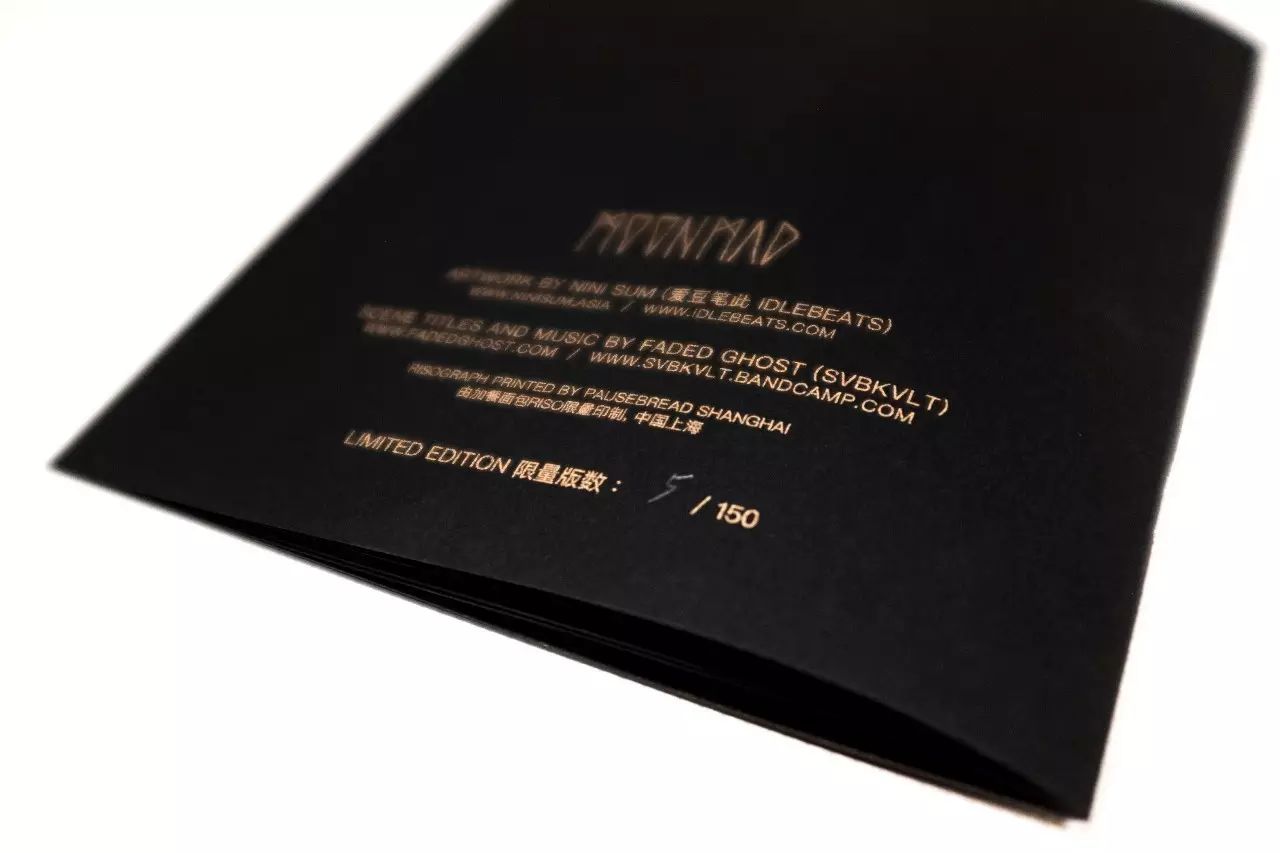 www.idlebeats.com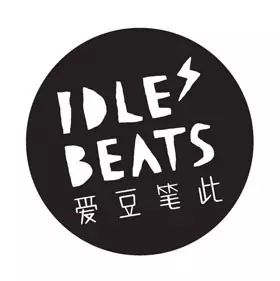 點擊"閱讀原文"進行預購
Click 'Read More' to pre-order